Specialized Audio and Video – Installing Premier Quality Audio Solutions for Home or Business. One of the benefits of choosing SAV to install your Audio Equipment is our relationships with equipment manufacturers. We offer top of the line quality solutions for all of your home audio or business audio needs. Below are just a few of the projects we specialize in. If you have an audio project you are interested in discussing, we would love to talk with you, Contact us today!
audio design & installation services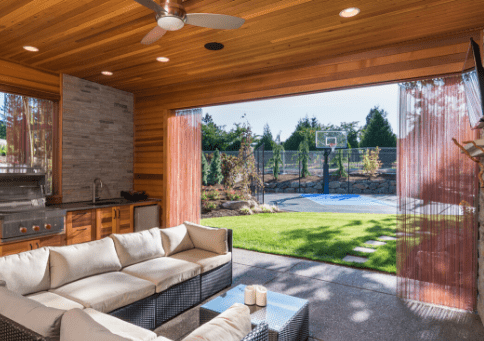 Surround Sound Systems give the ultimate "wow factor" to your family room and tv system! Whether watching the game with friends, having a Blue Ray night with the family, or just watching your favorite Netflix series, surround sound systems give you the ultimate audio engulfed experience. No longer are the days when you are stacking every speaker you own around your TV to achieve a decent sound quality. We install the latest and greatest technology you need to give you the effect you're listening for. Our work is esthetically pleasing where you will hardly notice the presence of the speakers.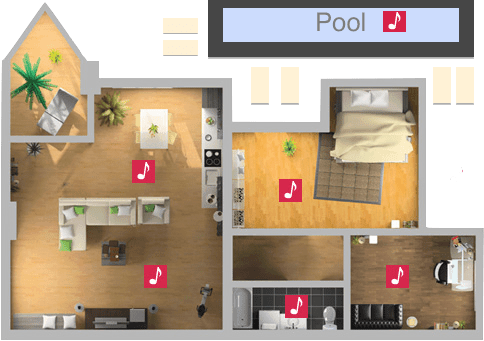 Are you a Family that loves to entertain? Do you have an open floor plan where you and your guests will flow from the Kitchen to the Pool, to the game room? Get-togethers are so much more fun and less restricting when you install distributed audio throughout the premises. From whole home audio in different rooms to outdoor rock speakers in the garden near the pool and BBQ area, Specialized Audio & Video has you covered to get whatever music anywhere at the control of your fingertips on your cell phone or in wall touch screens! This is a MUST-HAVE for homeowners who entertain often or have large families.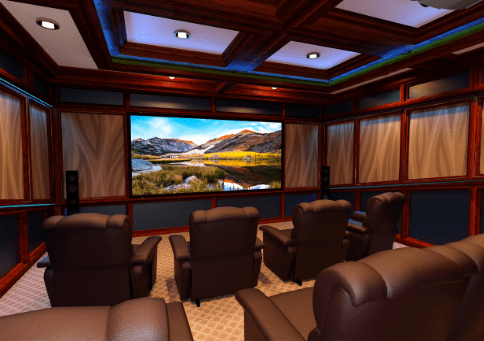 Modern Home Theaters incorporate a variety of aspects including rumbling, moving, and elevated theater seating, high-end room-specific calibrated audio systems, absorption and deflection audio décor, motorized or wall-mounted gain-specific projection screens, and room-specific calibrated video projectors or tv's. All of this should go into account when setting up the perfect Home Theater. Let the professionals at Specialized Audio & Video help you choose which direction to go.
Complete the form below and we will contact you to schedule an appointment.